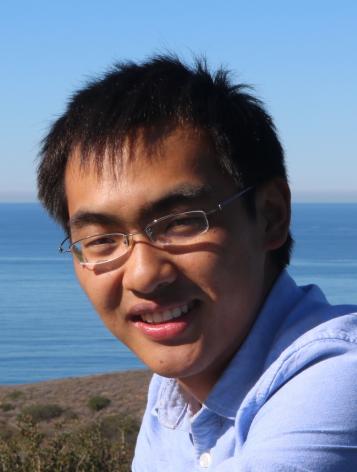 Graduate Student, Biophysics
Education:
PhD candidate in the Biophysics program, University of California, San Francisco
B.S. in Biological Science, Peking University
Research Experience:
Ou laboratory, School of Life Sciences, Tsinghua University Nov. 2014 – Jul. 2015

Investigated genes involved in cilliogenesis in C.elegans sensory neurons

Kennedy laboratory, Buck Institute for Research on Aging Sept. 2014 –Nov. 2014

Investigated the effect of tryptophan uptake on aging in C. elegans and mammalian cells

Derry laboratory, Department of Molecular Genetics, University of Toronto Jul. 2014 – Sept. 2014

Investigated the role of CCM-3 in C. elegans germline development

Ouyang laboratory, Center for Quantitative Biology, Peking University Sept. 2013 – Jul. 2014

Genome-wide study of intracellular NADPH level regulation and its impact on aging
Investigated key transcription factors in replicative life span regulation in S. cerevisiae
Investigated the mechanism of accelerated aging in budding yeast induced by telomerase inactivation
Honors and Awards:
National Scholarship, Oct. 2014
May Fourth Scholarship, Oct. 2013
Third prize in the 3rd Summer Social Practice, Sept. 2012
First prize in Biology Field Practice, Jul. 2012
Publications:
Xie, Z., Jay, K.A., Smith, D.L., Zhang, Y., Liu, Z., Zheng, J., Tian, R., Li, H. and Blackburn, E.H., 2015. Early telomerase inactivation accelerates aging independently of telomere length. Cell, 160(5), pp.928-939.
He, C., Tsuchiyama, S.K., Nguyen, Q.T., Plyusnina, E.N., Terrill, S.R., Sahibzada, S., Patel, B., Faulkner, A.R., Shaposhnikov, M.V ., Tian, R. and Tsuchiya, M., 2014. Enhanced longevity by ibuprofen, conserved in multiple species, occurs in yeast through inhibition of tryptophan import. PLoS Genet, 10(12), p.e1004860.
Boettcher M, Tian R, Blau JA, Markegard E, Wagner RT, Wu D, Mo X, Biton A, Zaitlen N, Fu H, McCormick F, Kampmann M, McManus MT. Dual gene activation and knockout screen reveals directional dependencies in genetic networks. Nat Biotechnol. 2018 Jan 15. doi: 10.1038/nbt.4062. [Epub ahead of print] PubMed PMID: 29334369.
Other interests:
Playing basketball, windsurfing, watching movies and traveling.