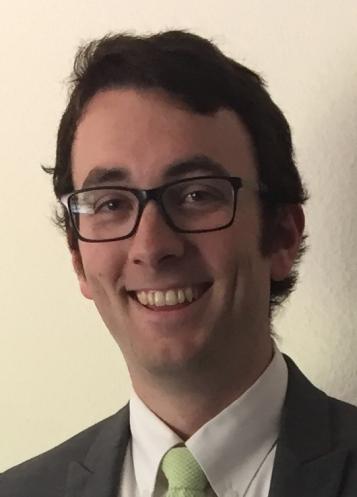 [email protected]
he/him/his
Graduate Student, Tetrad
Education:
B.S. in Microbiology, Brigham Young University
Publications:
Mohl, G., Liddle, N., Nygaard, J., Dorius, A., Lyons, N., Hodek, J., Weber, J., Michaelis, D., Busath, D. (2019). Novel influenza inhibitors designed to target PB1 interactions with host importin RanBP5. Antiviral Research,164, 81-90. doi:10.1016/j.antiviral.2019.02.003
Gordon, N, Mcguire, K., Wallentine, S., Mohl, G., Lynch, J., Harrison, R., & Busath, D. (2017). Divalent copper complexes as influenza A M2 inhibitors. Antiviral Research, 147, 100-106. doi:10.1016/j.antiviral.2017.10.009.
Research Experience:
Busath Lab, Department of Physiology and Developmental Biology, Brigham Young University Feb. 2015-May 2018
Developed novel inhibitors of the influenza virus using in silico modeling and in vitro validation.
Tolero Pharmaceuticals May 2017-Aug. 2017
Optimized a companion diagnostic approach for chemotherapy and tested mechanisms of preclinical drugs.
Honors and Awards:
Outstanding Research Award – Department of Microbiology and Molecular Biology, Brigham Young University (2018)
Undergraduate Research Award – Department of Chemistry and Biochemistry, Brigham Young University (2017 and 2018)
Teaching Experience:
Organic Chemistry Lab TA August 2015-May 2016.
Organic Chemistry Lab Student Instructor June 2016-April 2017
Molecular Dynamics TA January-April 2018
Research Interests:
Cells have to constantly monitor the quality of many different processes, including metabolism, genome integrity, and protein-folding capacity. These many inputs converge on a few signaling pathways that lead to pro-survival or pro-apoptotic stress responses. I'm interested in understanding how these stress responses play a role in neurodegenerative diseases. Specifically, the molecular mechanisms by which Tau causes toxicity in diseased neurons are still unknown. I will use functional genomics, cell biology, and biochemistry to understand these molecular mechanisms, which may lead to novel therapeutic approaches in several neurodegenerative indications.