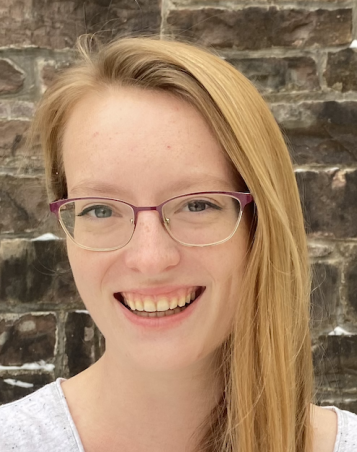 [email protected]
she/her
Postdoctoral Fellow
Education:
PhD in Biological Sciences; UC Irvine (2021)
B.A. in Neuroscience from Scripps College (2016)
Honors and Awards:
James L. McGaugh Award, Dept. of Neurobiology and Behavior, UC Irvine (2021)
Renée Harwick Advanced Graduate Student Award, Center for the Neurobiology of Learning and Memory (2020)
ARCS Scholar (2019-2020)
Research Interests:
I am interested in studying microglial behavior with the broader goal of understanding how these brain-resident immune cells impact the pathogenesis of neurodegenerative diseases. I'm looking forward to using CRISPRi/a technologies to form unbiased hypotheses of key regulatory proteins affecting microglial disease responses.
Selected Publications:
Amanda McQuade, You Jung Kang, Morgan Coburn, Amit Jairaman, Jonathan Hasselmann, Emma Danhash, Eric Martinez, Christina H. Tu, Jean Paul Chadarevian, Alexandra Sotelo, Jorge Silva, Sepideh Kiani Shabestari, G. Aleph Prieto, Ian Smith, Hayk Davtyan, Michael Cahalan, Hansang Cho, Mathew Blurton-Jones. Gene expression and functional deficits underlie TREM2-knockout microglia responses in human models of Alzheimer's disease. (2020) Nature Communications. 11(1) 5370. PMC: 7584603.
Amanda McQuade, Mathew Blurton-Jones. Microglia in Alzheimer's disease: exploring how genetics and phenotypes influence risk. (2019). Journal of Molecular Biology 19, 30064-6. PMID:30738892.
Jonathan Hasselmann, Morgan A. Coburn, Whitney England, Dario X. Figueroa Velez, Sepideh Kiani Shabestari, Christina H. Tu, Amanda McQuade, Mahshad Kolhdouzan, Karla Echeverria, Christel Claes, Talylot Nakayama, Ricardo Azevedo, Nicole G. Coufal, Claudia Z. Han, Brian J. Cummings, Hayk Davtyan, Christopher K. Glass, Luke M. Healy, Sunil P. Gandhi, Robert C. Spitale, Mathew Blurton-Jones. Development of a Chimeric Model to Study and Manipulate Human Microglia in Vivo. (2019) Neuron. 10.1016 PMID:31375314.
Amanda McQuade, Morgan Coburn, Christina Tu, Jonathan Hasselmann, Hayk Davtyan, Mathew Blurton-Jones. Development and validation of a simplified and highly reproducible method to produce large numbers of iPSC-derived human microglia. (2018) Molecular Neurodegeneration. 13, 67. PMC6303871.
Shankar Chinta, Georgia Woods, Marco Demaria, Anand Rane, Ying Zou, Amanda McQuade, Subramanian Rajagopalan, Chandani Limbad, David Madden, Judith Campisi, Julie Andersen. (2018). Cellular senescence is induced by the environmental neurotoxin paraquat and contributes to neuropathology associated with Parkinson's disease. (2018) Cell Reports. 22, 930-940. PMC5806534.
Other interests:
eating, dancing, accumulating all the plants