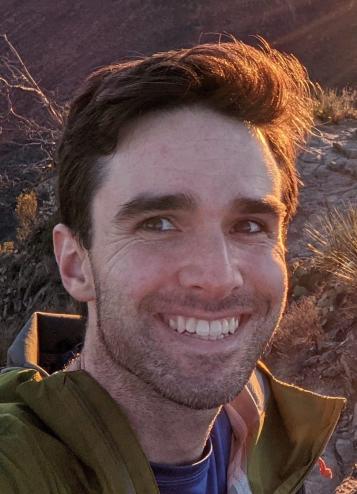 [email protected]
he/him/his
Postdoctoral Fellow
Education
PhD, Cell and Developmental Biology – Weill Cornell Medicine, 2021
MRes, Systems and Synthetic Biology – Imperial College London, 2012
BA, Molecular and Cell Biology – University of California Berkeley, 2011
Publications
Dixon, G.; Pan, H.; Yang, D.; Rosen, B. P.; Jashari, T.; Verma, N.; Pulecio, J.; Caspi, I.; Lee, K.; Stransky, S.; Glezer, A.; Liu, C.; Rivas, M.; Kumar, R.; Lan, Y.; Torregroza, I.; He, C.; Sidoli, S.; Evans, T.; Elemento, O.; Huangfu, D. QSER1 Protects DNA Methylation Valleys from de Novo Methylation. Science 2021, 372 (6538). https://doi.org/10.1126/science.abd0875.
Li, Q. V.; Dixon, G.; Verma, N.; Rosen, B. P.; Gordillo, M.; Luo, R.; Xu, C.; Wang, Q.; Soh, C.-L.; Yang, D.; Crespo, M.; Shukla, A.; Xiang, Q.; Dündar, F.; Zumbo, P.; Witkin, M.; Koche, R.; Betel, D.; Chen, S.; Massagué, J.; Garippa, R.; Evans, T.; Beer, M. A.; Huangfu, D. Genome-Scale Screens Identify JNK-JUN Signaling as a Barrier for Pluripotency Exit and Endoderm Differentiation. Nat Genet 2019, 51 (6), 999–1010. https://doi.org/10.1038/s41588-019-0408-9.
Song, R.; Walentek, P.; Sponer, N.; Klimke, A.; Lee, J. S.; Dixon, G.; Harland, R.; Wan, Y.; Lishko, P.; Lize, M.; Kessel, M.; He, L. MiR-34/449 MiRNAs Are Required for Motile Ciliogenesis by Repressing Cp110. Nature 2014, 510 (7503), 115–120. https://doi.org/10.1038/nature13413.
Honors and Awards
Julian R. Rachele Prize, Weill Cornell Medicine, 2021
Frank Lappin Horsfall Jr. Fellowship, Weill Cornell Medicine, 2018
Research Interests
In Alzheimer's disease (AD), cells in the brain can acquire abnormal epigenetic states. We are just beginning to understand the origin and consequence of those molecular changes. Therefore, huge potential exists for discovery and characterization of disease-relevant epigenetic mechanisms within AD. With the help of stem cell models and CRISPR screening, my goal is to uncover drivers and modifiers of these mechanisms, ultimately leading to expansion of therapeutic targets.
Other Interests
My favorite thing is spending time with family and friends, eating, playing games, and generally enjoying the company of the best people in the world (sorry everyone else). I am a lover of nature, Ultimate Frisbee, playing music, and chess!