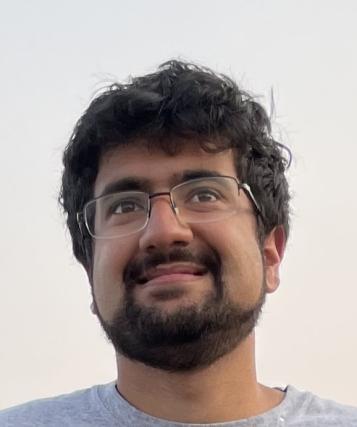 [email protected]
he/him/his
MSTP Student, Neuroscience Program
Education
BS in Neuroscience and Chemistry with a concentration in Biochemistry, Duke University
Honors and Awards
Duke Department of Chemistry Award, 2020
Duke Outstanding Senior Thesis in Neuroscience, 2020
Harvard-Amgen Scholar, 2019
Goldwater Scholarship, 2019
Intel Science Talent Search, 3rd place Basic Science, 2016
Research Experience
Calakos Lab, Department of Neurobiology, Duke University (2016-2020)

Led a quantitative proteomics project to determine subcellular compartment-specific defects under basal and stressed conditions

Murthy Lab, Department of Molecular and Cellular Biology, Harvard University (2019)

Identified novel mitral and tufted cell-type-specific protein markers using scRNA-seq cluster analysis and in situ antibody staining

Beese Lab, Department of Biochemistry, Duke University (2018)

Optimized novel antifungal farnesyltransferase inhibitors via in silico molecular modeling and in vitro enzyme kinetics experiments

Choy Lab, Department of Biology, The Catholic University of America (2014-2016)

Led a research project studying the effects of huntingtin on genomic instability in S. cerevisiae 
Established data analysis methods for high-throughput screens studying the role of sirtuins in aging and the effect of metabolic conditions on cellular metabolism pathways
Publications
Shroff, K., Caffall, Z. F., & Calakos, N. (2021). DYT-TOR1A subcellular proteomics reveals selective vulnerability of the nuclear proteome to cell stress. Neurobiology of disease, 158, 105464.
Choy, J. S., Qadri, B., Henry, L., Shroff, K., Bifarin, O., & Basrai, M. A. (2016). A genome-wide screen with nicotinamide to identify sirtuin-dependent pathways in saccharomyces cerevisiae. G3: Genes, Genomes, Genetics, 6(2), 485-494.
Research Interests
Synapse loss is highly correlated with clinical dementia symptoms and neurodegenerative conditions, such as Alzheimer's disease. Much of this loss has been associated with microglial synaptic pruning. I am interested in using functional genomics to study the molecular mechanisms underlying synaptic pruning, as well as the neuron-microglia interactions that regulate these mechanisms.
Interests
Hiking, Baking, Basketball, Board Games