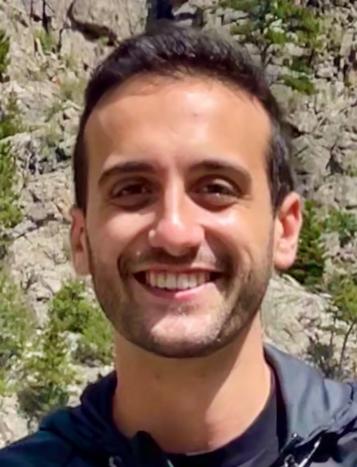 he/him/his
Neuroscience PhD Student
Education
PhD student in Neuroscience, UCSF (San Francisco, CA)
MS, Neuroscience, Johns Hopkins (Baltimore, MD), 2018
BS, Neuroscience and Cognitive Science (Linguistics), Johns Hopkins (Baltimore, MD), 2018
Research Experience
Liddelow Lab, Neuroscience Institute, NYU Langone Medical Center (New York, NY), 2018-20

Studied astrocyte reactivity in neurodegenerative disease

Kano Lab, Johns Hopkins University School of Medicine (Baltimore, MD), 2016-18

Investigated neuroimmune signaling in mouse behavior & neuroinflammation

Hyde Group, Lieber Institute for Brain Development (Baltimore, MD), 2014-15

Cataloged postmortem human brain specimens for brain bank
Publications
Hasel P, Rose IVL, Sadick JS, Kim RD, Liddelow SA (2021). Neuroinflammatory astrocyte subtypes in the mouse brain. Nat Neurosci, in press.
Barbar L, Jain T, Zimmer M, Kruglikov I, Sadick JS, Wang M, Kalpana K, Rose IVL, Burstein SR, Rusielewicz T, Nijsure M, Guttenplan KA, di Domenico A, Croft G, Zhang B, Nobuta H, Hébert JM, Liddelow SA, Fossati V (2020). CD49f is a novel marker of functional and reactive human iPSC derived astrocytes. Neuron, 107(3), 436-453, PMID: 32485136.
Hartmann K, Sepulveda-Falla D, Rose IVL, Madore C, Muth C, Matschke J, Butovsky O, Liddelow SA, Glatzel M, Krasemann S (2019). Complement 3+-astrocytes are highly abundant in prion diseases, but their abolishment led to an accelerated disease course and early dysregulation of microglia. Acta Neuropathol Comm, 7(1):83, PMID: 31118110.
Kano SI, Dohi E, Rose IVL (2018). Extracellular Vesicles for Research on Psychiatric Disorders. Schizophrenia Bulletin, 45(1), 7–16, PMID: 30239909.
Dohi E, Choi EY, Rose IVL, Murata A, Chow S, Niwa M, Kano SI (2017). Behavioral Changes in mice lacking interleukin-33. eNeuro, 4(6), PMID: 29379874.
Research Interests
Broadly, I want to know how different cell types in the brain interact and contribute to degenerative diseases in order to intervene. In the lab, I'm interested in characterizing the functional mechanisms underlying microglial and astrocytic cell type (and cell state) heterogeneity in neurodegenerative diseases, and how this relates to selective neuronal vulnerability or resilience.
Other Interests
Finding the best almond croissant in the city, public transit infrastructure (especially trains), watching tugboats on the bay, architecture & urban planning, biking, board games, hiking, linguistics