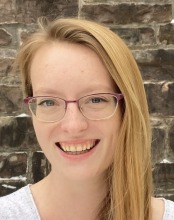 Dr. Amanda McQuade, postdoctoral fellow in the Kampmann lab was awarded a fellowship by the Larry L. Hillblom Foundation and also obtained research funding from the Alzheimer's Association.
In her research, Amanda investigates mechanisms constrolling disease-relevant states of microglia, the innate immune cells of the brain, with the long term goal to control microglia for therapeutic benefit in Alzheimer's disease and related dementias.
Congratulations, Amanda!