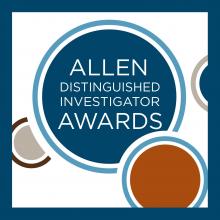 Martin Kampmann was named an Allen Distinguished Investigator by the Paul G. Allen Family Foundation.
Together with the Keiser and Kokel labs at the UCSF Institute for Neurodegenerative Diseases, the Kampmann lab was awarded $1.4 million to use a combination of innovative technologies to reveal cellular mechanisms of Alzheimer's Disease. In particular, the goal of this collaborative research effort is to understand the cellular pathways controlling the aggregation and prion-like propagation of the protein tau.
Read the full press release here.