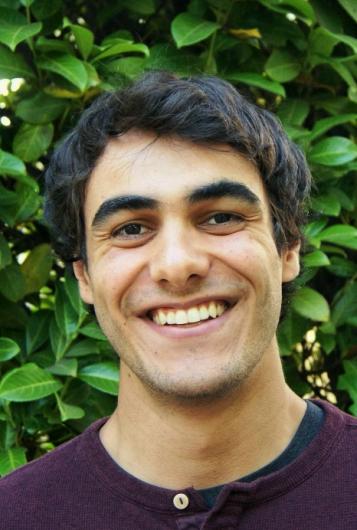 [email protected]
github.com/noamteyssier
he/him/his
Graduate Student, BMI
Joint with Goodarzi Lab
Education
PhD Student, UCSF PhD Program in Biological and Medical Informatics (BMI)
B.S. Biomolecular Engineering; minor in Bioinformatics, University of California Santa Cruz (2017)
Publications
Andolina C, Rek JC, Briggs J, Okoth J, Musiime A, Ramjith J, Teyssier N, Conrad M, Nankabirwa JI, Lanke K, Rodriguez-Barraquer I, Meerstein-Kessel L, Arinaitwe E, Olwoch P, Rosenthal PJ, Kamya MR, Dorsey G, Greenhouse B, Drakeley C, Staedke SG, Bousema T. Sources of persistent malaria transmission in a setting with effective malaria control in eastern Uganda: a longitudinal, observational cohort study. Lancet Infect Dis. 2021 Jun 16:S1473-3099(21)00072-4. doi: 10.1016/S1473-3099(21)00072-4. Epub ahead of print. PMID: 34146476.
Teyssier NB, Chen A, Duarte EM, Sit R, Greenhouse B, Tessema SK. Optimization of whole-genome sequencing of Plasmodium falciparum from low-density dried blood spot samples. Malar J. 2021 Feb 26;20(1):116. doi: 10.1186/s12936-021-03630-4. PMID: 33637093; PMCID: PMC7912882.
Briggs J, Teyssier N, Nankabirwa JI, Rek J, Jagannathan P, Arinaitwe E, Bousema T, Drakeley C, Murray M, Crawford E, Hathaway N, Staedke SG, Smith D, Rosenthal PJ, Kamya M, Dorsey G, Rodriguez-Barraquer I, Greenhouse B. Sex-based differences in clearance of chronic Plasmodium falciparum infection. Elife. 2020 Oct 27;9:e59872. doi: 10.7554/eLife.59872. PMID: 33107430; PMCID: PMC7591246.
Tessema SK, Hathaway NJ, Teyssier NB, Murphy M, Chen A, Aydemir O, Duarte EM, Simone W, Colborn J, Saute F, Crawford E, Aide P, Bailey JA, Greenhouse B. Sensitive, highly multiplexed sequencing of microhaplotypes from the Plasmodium falciparum heterozygome. J Infect Dis. 2020 Aug 25:jiaa527. doi: 10.1093/infdis/jiaa527. Epub ahead of print. PMID: 32840625.
Quan J, Langelier C, Kuchta A, Batson J, Teyssier N, Lyden A, Caldera S, McGeever A, Dimitrov B, King R, Wilheim J, Murphy M, Ares LP, Travisano KA, Sit R, Amato R, Mumbengegwi DR, Smith JL, Bennett A, Gosling R, Mourani PM, Calfee CS, Neff NF, Chow ED, Kim PS, Greenhouse B, DeRisi JL, Crawford ED. FLASH: a next-generation CRISPR diagnostic for multiplexed detection of antimicrobial resistance sequences. Nucleic Acids Res. 2019 Aug 22;47(14):e83. doi: 10.1093/nar/gkz418. PMID: 31114866; PMCID: PMC6698650.
Research Experience
Bioinformatician - EPPICenter (2017-2020)
The EPPICenter is broadly interested in studying the transmission patterns of infectious diseases from a molecular epidemiology perspective. In my time there I helped develop and optimize multiplexed genotyping of Plasmodium falciparum, whole genome sequencing of Plasmodium falciparum from low density blood spots, and tools for longitudinal genotyping to understand tranismission dynamics of malaria.
Research Interests
Understanding cell-type specific transcriptional regulation is crucial in formulating mechanistic hypotheses of neurodegenerative diseases. I am interested in applying predictive machine learning tools to single-cell CRISPRi/a and drug screens to identify and predict the underlying transcriptional networks that are dysregulated in disease.
Other Interests
Music, Biking, Cooking, Languages