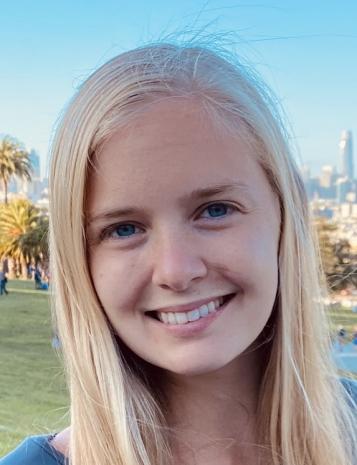 [email protected]
she/her/hers
Graduate Student, Bioengineering
Education
PhD Student, UCSF-UC Berkeley Joint PhD Program in Bioengineering
BSE in Bioengineering with a Minor in Nanotechnology, University of Pennsylvania
Honors and Awards
National Science Foundation Graduate Research Fellow, 2019
Research Experience
Bioassays, Regeneron Pharmaceuticals
Designed high throughput functional assays to evaluate targets for immuno-oncology therapies.
David F. Meaney's Molecular Neuroengineering Laboratory, University of Pennsylvania
Evaluated the molecular and cellular bases of injury propagation in small neuronal networks with generative models from network neuroscience.
Chamith Rajapakse's Structural, Physiologic, and Functional Imaging Laboratory, Hospital of the University of Pennsylvania
Defined non-invasive protocols to compute bone strength metrics from MRI.
Research Interests
High fidelity gene discovery methodologies like genome-wide association studies have identified risk genes associated with neuropsychiatric disorders (NPDs) at extraordinary numbers. To illuminate the critical pathology of NPDs, convergent features of risk genes need to be identified. I am interested in applying principles from bioengineering and functional genomics to identify such features underlying Autism Spectrum Disorder (ASD). Importantly, including microglia in our conversations about neuronal circuits is a promising approach to advance our understanding of ASD pathology at cellular and circuit scales.
Interests
Ceramics, breakfast food, baking, hiking, scrabble