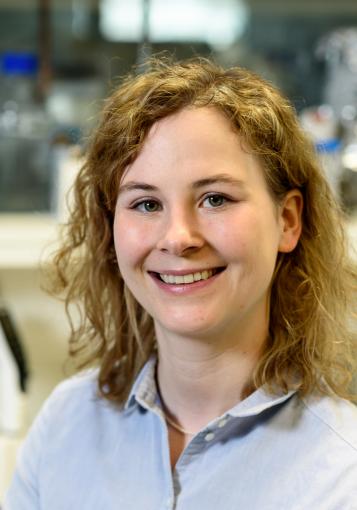 [email protected]
Postdoctoral Fellow
Education
PhD, Biological Sciences - University of Heidelberg (Germany), 2017
Diploma, Biochemistry - University of Tuebingen (Germany), 2011
Research Experience
PhD Thesis: "Alzheimer's disease risk factor Bin1 directly remodels actin dynamics.", German Cancer Research Center (DKFZ), Jahn laboratory
Diploma Thesis: "Testing the biological significance of protein interactors of ER-fusogen atlastin in Drosophila.", University of Cambridge (United Kingdom), O'Kane laboratory
Publications
Dräger NM, Nachman E, Winterhoff M, Brühmann, S, Shaw, P, Katsinelos T, Boulant S, Teleman A, Faix J, Jahn TR. Bin1 directly remodels actin dynamics through its BAR domain. EMBO Rep 2017, in press.
Hannan SB, Dräger NM, Rasse TM, Voigt A, Jahn TR (2016) Cellular and molecular modifier pathways in tauopathies: The big picture from screening invertebrate models. J Neurochem 137: 12–25.
O'Sullivan NC, Dräger N, O'Kane CJ (2013) Characterization of the Drosophila Atlastin Interactome Reveals VCP as a Functionally Related Interactor. J Genet Genomics 40: 297–306.
Honors/Awards
Ph.D. Scholarship, Helmholtz International Graduate School for Cancer Research (2012-2015)
Research Interests
Hallmarks of Alzheimer's disease (AD) are the aggregation of the Amyloid-beta peptide and the microtubule-associated protein Tau. Interestingly, disease progression is driven by the trans-neuronal spreading of these aggregates. Activated microglia have also been identified as prominent hallmark of AD but it remains elusive how they influence pathogenesis. I am interested in understanding the role of microglia in Tau uptake and spreading using a functional genomics approach.
Other Interests
Swimming, traveling, cooking