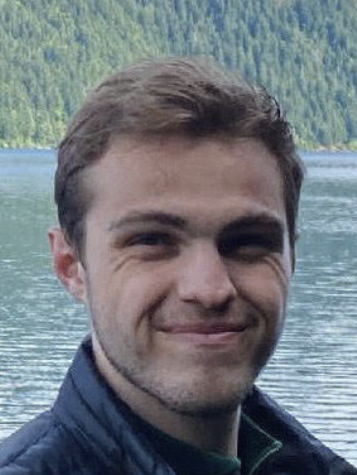 [email protected]
he/him/his
Graduate Student, BMI
Joint with the Keiser lab
Education
PhD Student, UCSF PhD Program in Biological and Medical Informatics (BMI)
BS in Bioengineering with a Minor in Applied Mathematics, University of Washington
Honors and Awards
Washington Research Foundation Undergraduate Fellowship, 2019
Mary Gates Research Scholarship, 2018
UW Honors Achievement Award, 2016/2017
Dean's List - University of Washington College of Engineering 12x, 2016-2020
Purple and Gold Scholarship, 2016-2020
Research Experience
Data Science, Just Biotherapeutics (2020)

Generated a machine learning pipeline for predicting the biophysical properties of antibodies for faster purification parameter tuning during process development.

Cell Line Development, Just Biotherapeutics (2019)

Developed a high throughput directed evolution platform for development of stable therapeutic antibody producing CHO cells.

Bioprocess Engineering, Seattle Genetics (2018)

Defined and qualified a novel platform process for therapeutic antibody production using various bioreactor systems and statistical modeling.

Stevens Lab, Department of Bioengineering and Pathology, University of Washington (2016-2020)

Development of deep learning pipelines and data mining toolkits for tissue phenotype and cell-type distribution characterization in engineered and native tissue.
Engineered microfluidic devices to measure the effect of combinatorial patterning of morphogens on single cells for tissue-based therapy development.
Research Interests
I am broadly interested in developing computational methods and high-throughput screening assays for elucidating the cellular processes involved in neurodegeneration. More specifically, I am interested in leveraging high-content imaging, functional genomics, and deep learning to study the changes in cell state of disease variant neurons in response to small molecule and genetic perturbations.
Interests
Hiking, cycling, tennis, and coffee anytime and anywhere.