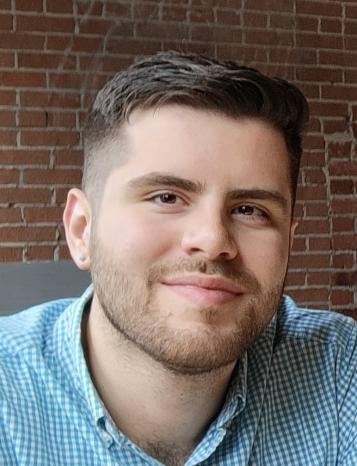 [email protected]
Graduate student, Developmental and Stem Cell Biology Program  
Education:
Ph.D. student in the Developmental and Stem Cell Biology (DSCB) program, UCSF

B.S in Molecular Biology, The University of Texas at Dallas, 2020
Awards:
NIH T32 Training Grant Appointee for the DSCB program

Recipient of a 2019 Undergraduate Research Scholar Award, The University of Texas at Dallas
Research Experience:
Research Technologist, Kiskinis Lab, Feinberg School of Medicine, Northwestern University, Department of Neurology (Chicago, IL), 2020-2022

Investigated microtubule and nuclear import functional defects in induced pluripotent stem cell (iPSC)-derived motor neuron model of ALS-associated NIMA-related kinase 1 (NEK1) haploinsufficiency. 

Created a quality control platform to detect on-target deletions and insertions resulting from CRISPR/ Cas9 editing in iPSCs that are undetectable using standard approaches.

Undergraduate Research Assistant, Bleris Lab, The University of Texas at Dallas, Bioengineering Department (Dallas, TX), 2017-2020

Generated synthetic dual-reporter cell lines that uncoupled at different stages of gene expression by utilizing polycistronic elements to interrogate extrinsic and intrinsic transcriptional, translational and post-translational biological noise. 
Publications:
Mann JR, McKenna ED, Mawrie D, Papakis V, Alessandrini F, Anderson EN, Mayers R, Ball HE, Kaspi E, Lubinski K, Baron DM, Tellez L, Landers JE, Pandey UB, Kiskinis E. Loss of function of the ALS-associated NEK1 kinase disrupts microtubule homeostasis and nuclear import. Sci Adv. 2023 Aug 18;9(33):eadi5548. doi: 10.1126/sciadv.adi5548.

Álvarez Z, Ortega JA, Sato K, Sasselli IR, Kolberg-Edelbrock AN, Qiu R, Marshall KA, Nguyen TP, Smith CS, Quinlan KA, Papakis V, Syrgiannis Z, Sather NA, Musumeci C, Engel E, Stupp SI, Kiskinis E. Artificial extracellular matrix scaffolds of mobile molecules enhance maturation of human stem cell-derived neurons. Cell Stem Cell. 2023 Feb 2;30(2):219-238.e14. doi: 10.1016/j.stem.2022.12.010.

Simkin D, Papakis V, Bustos BI, Ambrosi CM, Ryan SJ, Baru V, Williams LA, Dempsey GT, McManus OB, Landers JE, Lubbe SJ, George AL Jr, Kiskinis E. Homozygous might be hemizygous: CRISPR/Cas9 editing in iPSCs results in detrimental on-target defects that escape standard quality controls. Stem Cell Reports. 2022 Apr 12;17(4):993-1008. doi: 10.1016/j.stemcr.2022.02.008

Quarton T*, Kang T*, Papakis V, Nguyen K, Nowak C, Li Y, Bleris L. Uncoupling gene expression noise along the central dogma using genome engineered human cell lines. Nucleic Acids Res. 2020 Sep 18;48(16):9406-9413. doi: 10.1093/nar/gkaa668. (*Joint Authors)
Research Interests:
As a stem cell biologist, I am fascinated by the diversity of cellular types that arise in neurodevelopment and the critical functions they serve in health, disease and aging. I am specifically interested in exploring how glial cells contribute and respond to neurodegenerative disease pathology, as their self-renewing capacity makes them excellent candidates for the creation of regenerative medicine therapies.
Interests:
Hiking, Flying Kites, Gardening, Board Games, Miniature painting, Dungeons and Dragons, cRPGs